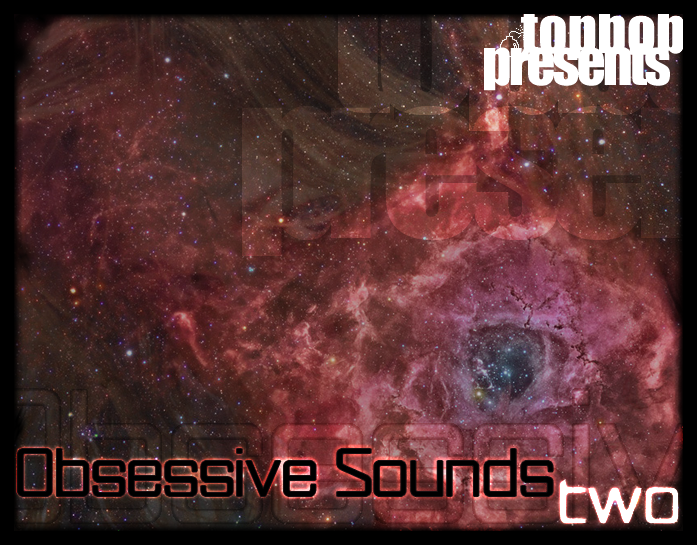 Topbob presents – Obsessive Sounds – Two (October 30 2010) – This is what I think trance should keep sounding like.
01. Armin van Buuren feat. Jaren – Unforgivable (First State Smooth Mix)
02. M.I.K.E. pres. Plastic Boy – Chocolate Infusion
03. Susana feat. Omnia & The Blizzard – Closer
04. Jason van Wyk – Dream On (Protoculture Remix)
05. Adam Nickey – Voices
06. Jason van Wyk – September Rain
07. Adam Selim – Stigmata (Mays Remix)
08. Mr. Pit – Shana (DNS Project Remix)
09. Will Holland – Timeless (Deep Wide Remix)
10. Nitrous Oxide – Dreamcatcher
11. Fast Distance – Heavens Melody (Haris C Remix)
12. Jason van Wyk – Far From Me (Pierre Pienaar Remix)
13. Dreastic – Blade Runner (Dreas Original Mix)
14. DJ Shah meets Jan Johnston – Beautiful (Glimpse of Heaven) (Long Island Dub)
15. B.I.G. – A Promise
16. Mystique – Just A Thought (Sonic Division Remix)
17. David Newsum – From Dubai With Love
18. DJ Eco – And We Flew Away
19. Mark Pledger feat. Melinda Gareh – Time Stands Still
20. C-quence – Endorphine (Arizona remix)
21. John Marks – Do it again (Ron van den Beuken Remix)
22. Insignia – Kaleidoscope Eyes (Redd Square Vanity Vocal Mix)
23. Reflekt feat. Delline Bass – Need To Feel Loved (Adam K & Soha Mix) (Encore)
I've already pushed Traktor Pro passed it's abilities regarding the use of no hardware, keep that in mind before you listen, and regardless of that fact, enjoy.
Note: this is meant to be played at high volume.